Wildness For Others Orders • Locuras para otros órdenes –
Yohanna M Roa. curatorial project – 2020
collective exhibition – FUNHI.org
With the arrival of the pandemic, confinement and social isolation have become ways of life and production. The house, the apartment, the kitchen, the room or the closet, become places of permanent work, contemplation and production of knowledge.
We live in constant negotiation with space we inhabit, with its objects, with food, with our bodies and our minds. Communication with the outside has become a virtual experience. The notion of time has also been transformed, the days pass one after another and it is increasingly difficult for us to imagine the future. In this indeterminate "new world", we transform the routine, the present into creative acts.
Throughout history, private spaces have been used to exercise personal autonomy and as spaces of resistance against all kinds of erasure, memories and stories. The personal sphere as a space of imagination, recognition, self-learning, self-contemplation, desire, eroticism and self-representation. The creative act becomes a body; We recognize it as the way to live life.
This allows us to rethink the role that art plays in people's lives when it is outside the public sphere and personal and private spaces become the center of people's lives. It also reminds us of non-western artistic ideas and practices, for example, in pre-Columbian or pre-Hispanic cultures, there was no separation between daily life and art. Countless objects, amphoras, painted walls, textiles, allow us to visualize how they relate to the world.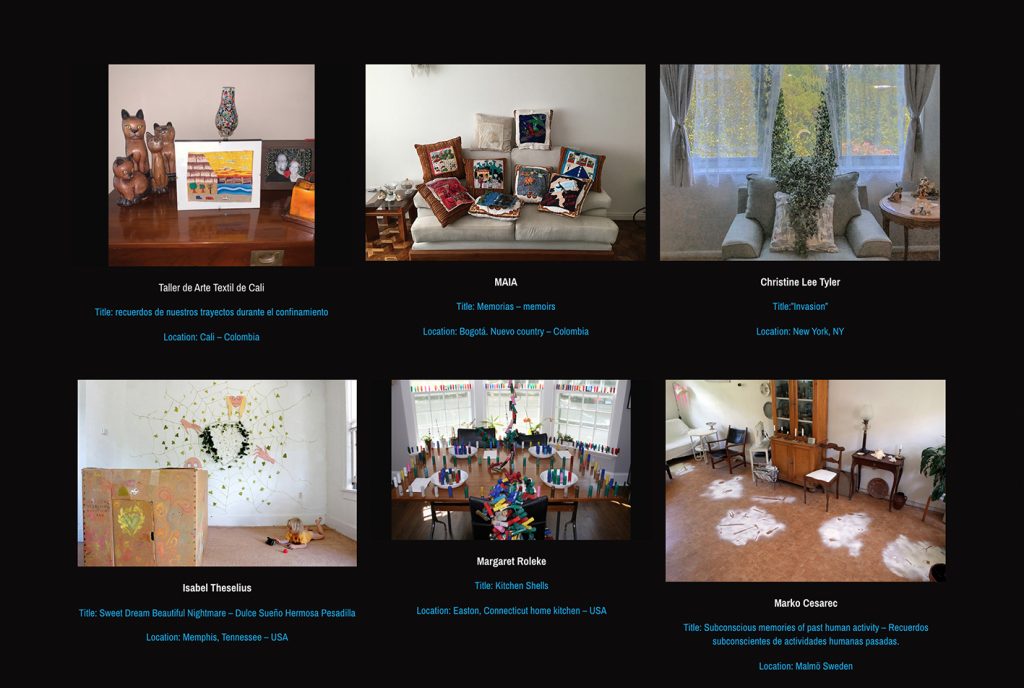 Suddenly, many actions, reactions, interventions, performances, poems, writings, songs, sounds, daily records, daily records, songs, are altered and represent ways of knowing and interacting with space and with ourselves, languages, politics, poetics, forms of organization. in which we reinvent ourselves to understand the moment and our uncertainty.
At this crucial moment, we have opened a space on our website to disseminate, make visible and share permanent or ephemeral interventions that claim the use we are giving to private and personal spaces. All kinds of proposals are accepted: sound, moving image, literature, photography, objects, interventions, installations and actions.